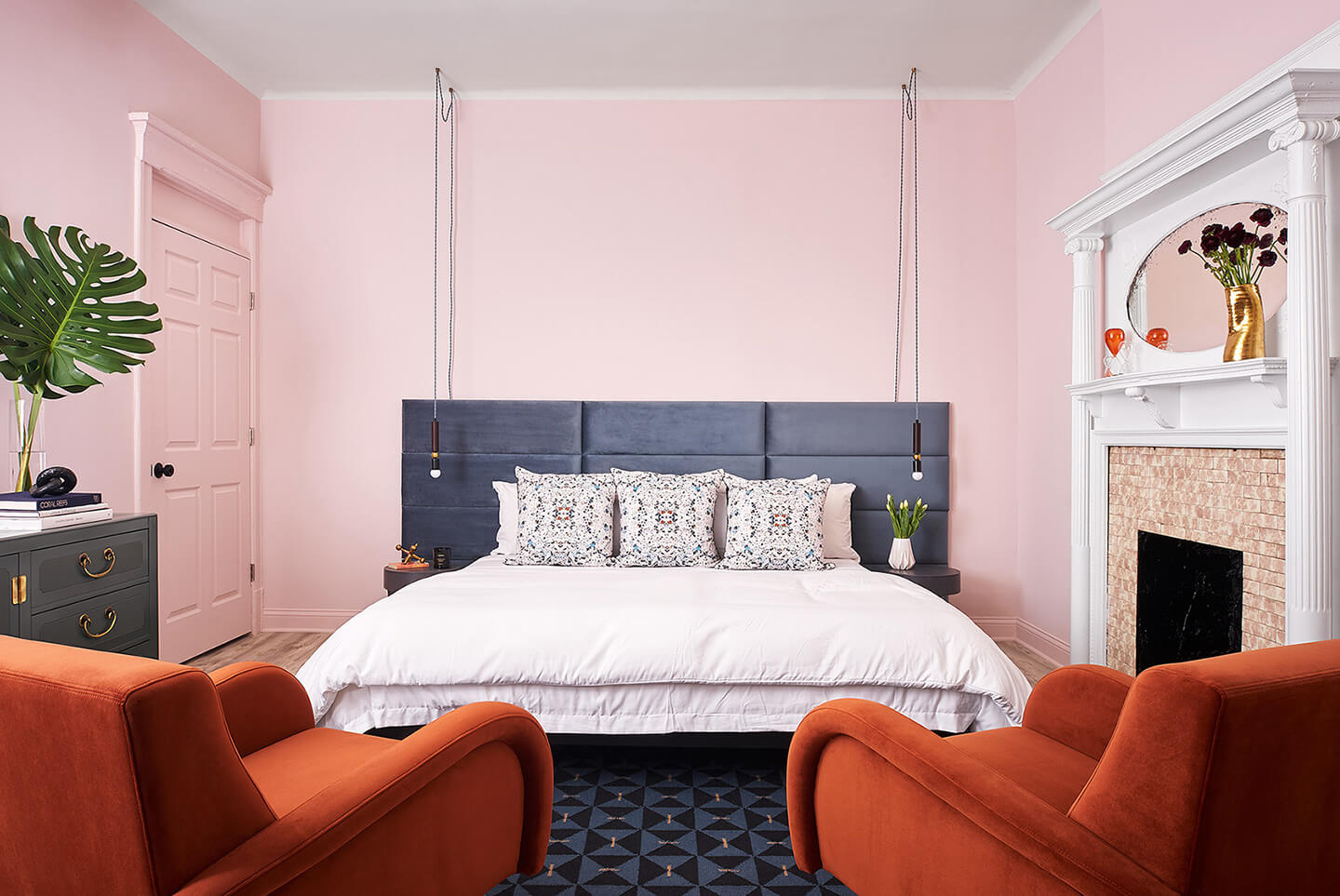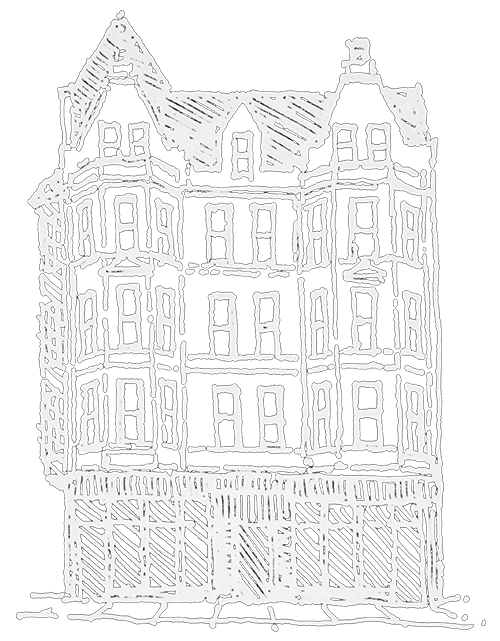 Thoughtful Design + Genuine Comfort
The Neighborhood Lincoln Park's intention is pure: to provide travelers with a well-equipped, comfortably designed basecamp to nurture and inspire city exploration. Upon arrival, the vintage staircase provides your first adventure: the short trek up to your luxuriously humble abode.
Imagine beginning your Saturday with a walk to the Farmer's Market followed by a night out that ends with a snack from The Wiener's Circle [one of the city's most famous hot dog joints] next door. The Neighborhood® is your oasis providing the fresh perspective and change of scenery that you desire (or crave). Cozy bedrooms serve as a cocoon as you're lulled to sleep by the sounds of the city. A city that sometimes sleeps. (For light sleepers, ear plugs recommended).
Just Stay
Fourteen large, stylish suites feature thoughtful amenities for work and play. Stocked kitchens, washers/dryers, and a well-curated collection of art and accessories reflect the city's current vibe while honoring its history.
Penthouse 3 Bedroom / 2 Bathroom
King & Queen Suite 2 Bedroom / 2 Bathroom
Queen & Bunk Beds 2 Bedroom / 2 Bathroom
Large One Bedroom 1 Bedroom / 1 Bathroom
Standard One Bedroom 1 Bedroom / 1 Bathroom
Coach House 1 Bedroom / 1 Bathroom
Explore Lincoln Park
Located near the corner of Clark + Wrightwood in a landmark building from the late 1800's, guests are immersed with locals in one of Chicago's most desirable neighborhoods.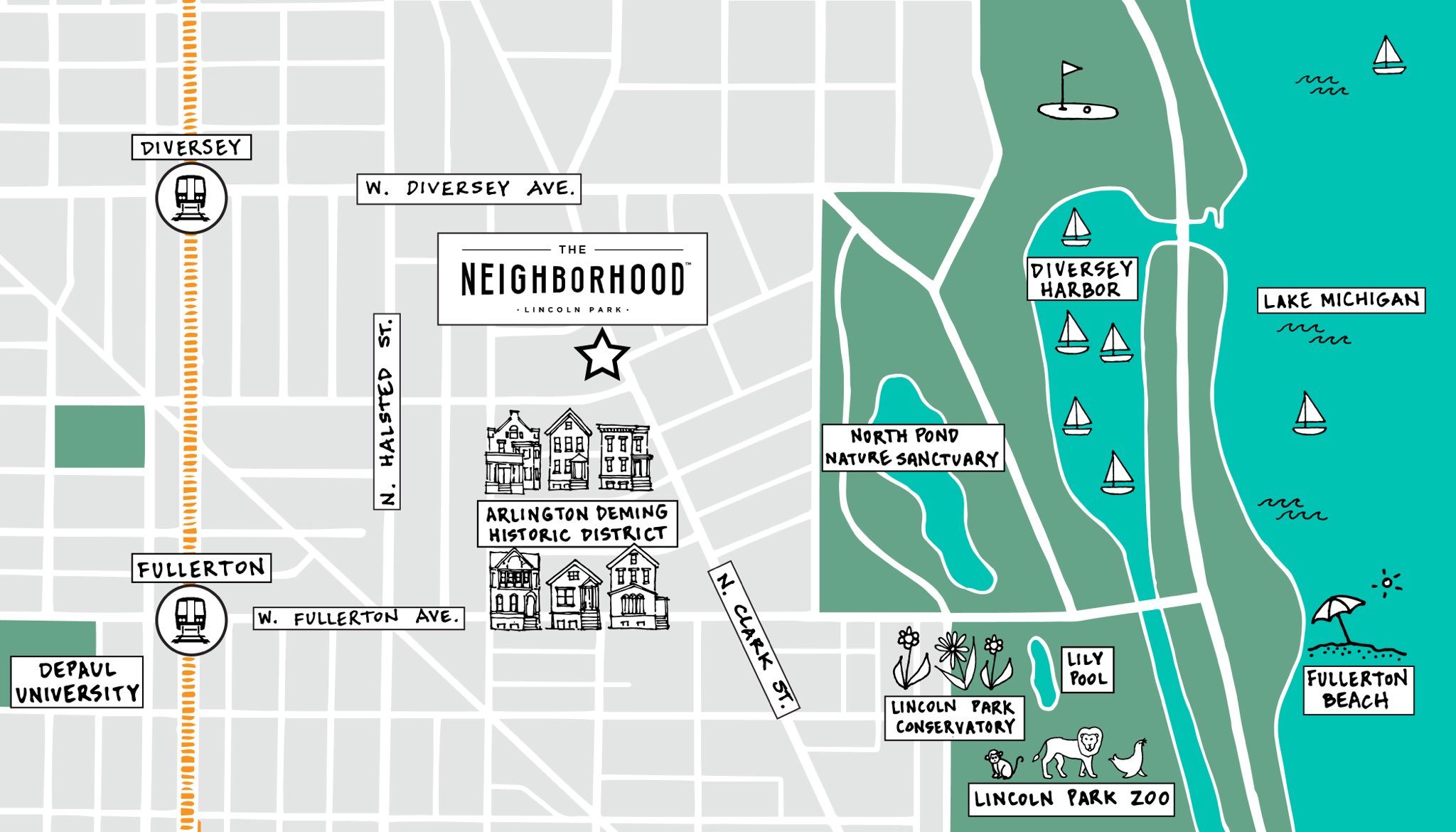 The History of 2616 N Clark Street
1
Completed in 1893, the building is a prime example of German Renaissance Revival architecture. The building's limestone cladding, projecting bays and stepped gables are key characteristics of the GRR era.
2
The building's owner, Mathias Steffen (1849-1933), left his native Luxembourg, Germany for Chicago. In Chicago, Steffen owned and operated M. Steffen & Co. where they manufactured and shipped vinegar and pickles.
3
In 1911, the building was sold and over the decades became an apartment/hotel followed by a rooming house known as the Wrightwood Hotel.
Design Philosophy
The building's history set the tone for the renovation inspiration: intertwining old and new. The original banister and staircase boldly greet guests channeling the walk-up charm. Rebel House Design - known to surprise, delight and inspire - is the creative force behind the interiors. Pops of color, clean lines and modern accents gracefully merge with thoughtfully preserved vintage details.